From CARD: Inside podcast trends and CPMs
From our May media guide: A look at the shifts and changes within this emerging media form – including what advertisers are paying for ads.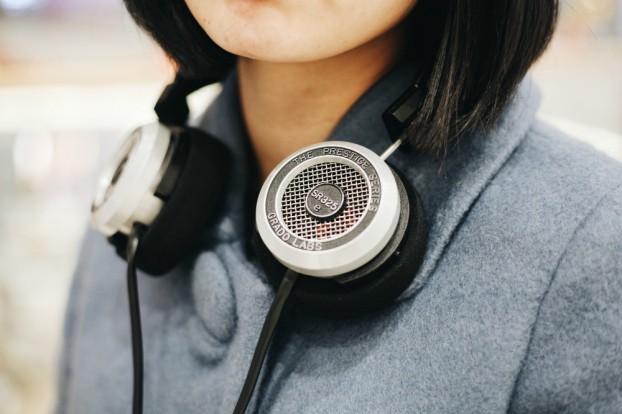 Want more info on monthly media shifts and changes? Subscribe to CARD's monthly media guide here.
These days, if you lift someone's headphones off their ears, you're almost just as likely to hear spoken word – perhaps a seasoned journalist regaling the audience with a saga of a major investigative piece, or a group of funny friends discussing the cinematic merits of Battlefield Earth – as you are to hear music.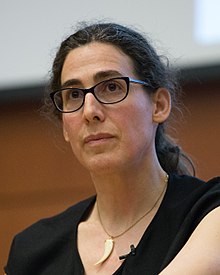 Podcasts have been around for well over a decade, but it's only in the post-Serial boom that they've become seen as a legitimate area for media investment. The audio medium is only taking a small percentage of global ad spend for now – an estimated 2.5% of all audio ad dollars are going into podcasts – but it's enough to have the advertising and media community looking at serious investments.
From acquisitions and new divisions from the likes of Rogers, Bell and Corus to expanded podcasting capabilities from platforms such as Spotify, it's clear that podcasts aren't going anywhere but up. CARD breaks down who's listening, where they're listening and where the money is going.
(Pictured right: Serial host Sarah Koenig)
Who's leading
When it comes to made-for-audio platforms, Apple and Spotify are neck-in-neck. Apple long held a commanding lead, but according to a recent study from GlobalWebIndex, it now holds 28.8% of the global share, only 0.5% higher than Spotify. But the top in the game is a platform not even made originally for audio or podcasts: YouTube. The Google-owned giant has a 53% share of global podcast listeners.
Spotify has made some of the biggest strides in terms of its podcasting abilities; it's recently acquired Gimlet Media and Anchor in order to produce more original podcasts. It monetizes through both brand sponsorship and programmatic advertising. YouTube also incorporates preroll and programmatic advertising, whereas Apple offers an ad-free experience, save for the ads integrated into the shows by their respective creators.
According to GlobalWebIndex, the MTM and Audience Insights, the vast majority of podcast consumption is done on mobile, with desktop and tablets being essentially negligible in the podcast game.
Who's listening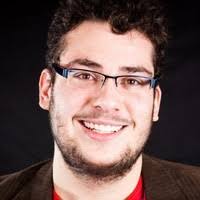 In Canada, approximately 27.9% of the population has listened to a podcast in the past month, according to Warc. This makes it #10 in the ranking of global markets for podcast penetration, with Hong Kong being the top (and the only market to have more than 50% penetration). Canada is, however, behind the average penetration rate of 33.5%.
Globally, almost two-thirds of podcast listeners (63.1%) are under 34. One-third (33%) have a post-secondary degree or more. In Canada, podcast listeners have an even higher rate of being educated (38% have a degree or higher) and over-index for high incomes as well (37% of respondents from households with incomes above $100,000 listen to podcasts).
In Canada, frequency of listening is on the rise. According to Audience Insights, for Canadians, in the last year monthly podcast listeners have risen to 26% (up from 24%). Daily listening is now at 18%, up from 16%. There's also a mega rise in what the firm calls "power listeners." On average, people who have listened to podcasts for five years or more are listening to an average of 8.4 episodes per week, and the fastest growing group is those who listen to at least five hours per week.
There's also plenty of activity among Canada's kids and teens. According to the Media Technology Monitor, one in five Canadian teens listens to podcasts monthly, and 73% of those listeners are tuning in on a weekly basis.
Fil Lourenco, VP of digital media at Havas (pictured above), says the uptick in interest from listeners is coinciding with growing intrigue from clients. And beyond the reach of podcasts, Lourenco says it's the loyalty advertisers like. "It's almost very much like the early days of YouTube. YouTube really democratized the ability to put video content out there by anybody in seamless ways. Podcasting is doing that for storytelling and audio. Anyone can build up a hugely loyal following."
But one group is not catching on as quickly. French-speaking Canadians, according to Audience Insights, is only at an 18% rate for monthly listening and 13% for weekly listening – likely the result of less content available.
Who's making money (and how much)?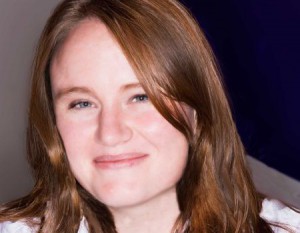 Few studies have taken a deep dive into podcast-specific investment; in ad spend reporting digital audio is often looped into the broader "digital" bucket. International marketing firm Warc predicts that podcasts could account for 4.5% of global audio ad spend in 2022, or $1.6 billion. While this pales in comparison to the rest of the dollars spent on digital – and even digital audio in general, like music streamers – that is nearly double the $885 million expected in global investment this year. In addition, this year's $885 million is equivalent to 2.5% of the global audio market, including streaming music and broadcast radio.
Caroline Moul (pictured right), president of PHD Canada, estimates that at her agency, participation in podcast advertising has roughly tripled over the last year. " In some ways it seems to have replaced magazines to reach a certain type of engaged, thoughtful and generally affluent audience."
According to Warc, more than three quarters (78%) of podcast listeners say that they do not mind ads or sponsorship messages in their podcasts. Additional research from Edison published in April finds that more than half (54%) of North American listeners are more likely to consider a brand following a podcast ad. Nielsen also found that 62% of listeners can correctly recall podcast ads. "If you're really leaning into it, it's a very seamless transition from storytelling to host read, to storytelling," says Lourenco. "The hosts add their personality and flair to it, where it's almost like they're not listening to an ad."
The host reads tend to trade for more value; one agency source told CARD that CPMs for host reads can range from $25 to $35 per 1,000 listeners, whereas non-host reads range from $18 to $28 (rates are for direct and not programmatic). Another said rates can be as low as $20 or as high as $50 depending on the added targeting, and compared the price range to online premium video. Some have put podcasts in the $15 to $40 range, but say they expect it to go down. One source, however, admitted that CPMs are still a "wild west and extremely varied" for podcasts.
Some media companies require a minimum spend of $7,500, but most have no minimum spend requirements. Most target ads based on province, and while some allow for dynamic ad insertion, more do not.
Downloads are the main (and easiest) form of tracking engagement. However, other formats of podcast listening (such as streaming without downloading, or listening through YouTube) exist, and the industry has long demanded more accurate measurement for better buying opportunities and ROI.
That's also crucial because, according to The Canadian Podcast Listener Study by Audience Insights, most new podcast listeners (63%) actively avoid downloading podcasts – meaning there's not as much data on them. And just how big is this group? According to a 2018 study by The Globe and Mail, 40% of current podcasters started listening in the last year.
And Lourenco says downloads also don't tell the full story. "Just because I downloaded it doesn't mean I listened to it." He added that the borderless nature of podcasts can cause headaches in measurement. "How do you make your Canadian investments have an impact if it's readily available anywhere? That's been a lot of challenges from an advertising perspective."
There are other ways of tracking ROI through podcast landing pages and promo codes given out in ads – a common technique for podcast advertisers – but he says those are also fallible because anyone can access those, not just listeners. Still, Lourenco says even based on the limited data he has, he's certain that the ROI is there, and once better measurement is in place, it will only get better.
"There's definitely a lot of room to grow, and there's a lot of opportunity for someone to build a dedicated podcast verification tool."